I hereby declare the festival season to be officially opened!
Saturday i had the kick-off at the Wijthmenerplas near Zwolle, the Netherlands.
The festival terrain was based around a small lake where i always went swimming as a kid, so how could i miss out on that? And if this is what the summer has in store, sign me up!
The festival was a new one called Hardshock, 5 stages with; hardcore, early hardcore, terror/frenchcore, industrial and raw hardstyle. It wasn't a really big and crowded festival, only 8.000 tickets were sold, but the crowd sure did want to party. Here's a little impression of what the mainstage looked like: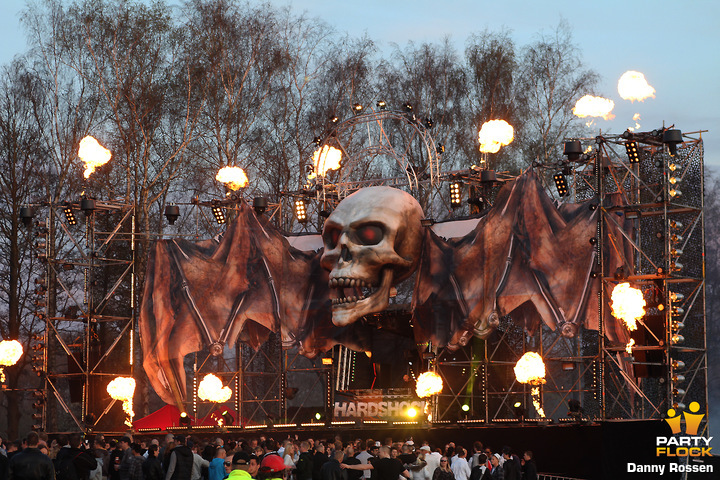 And the weather-gods really favoured us, the sun was shining almost the entire day, no rain at all. I hope next year the fest will be held a month or so later, so that we can make use of the lake as well.
So, what are your plans for the coming months? Got any neat festivals/vacations planned?
I sure do!
If all goes well, i will be visiting Sziget festival again this year. For those of you who haven't heard of it, and i don't think a lot of people outside of Europe have. Sziget has sometimes been jokingly called the European "Burning Man". This is i believe because of the awesome atmosphere at the festival, you meet people from all over the world, you can have a chat with everyone. It's 7 days just filled with partying and going crazy. And if you wake up very hung-over, wich is nearly always the case, you can just go chill out at the reggea stage and enjoy a tropical shisha.
But what is Sziget? Sziget is being held in Budapest Hungary. Budapest is divided into two parts, Buda and Pest, by the Donau river that flows through the city. And in this river there is an island, that entire island is the festival area, it's enormous. The name Sziget is quite a logical one, it's the Hungarian word for island. And don't bother trying to learn some Hungarian, it's impossible. I believe it's officially the hardest language to learn.
Last year around 400.000 people visited the festival, that's more than almost any city here in the Netherlands. I've met people from all around the globe, from the USA to Ghana. And even an Australian guy with the epic t-shirt print: "I came all the way here from Australia, the least you could do is buy me a fucking beer". I even met a lot of nice French people, wich i didn't believe existed. And it isn't strange there is such a big diversity of people, almost all the popular genres in music are being played.
Last year on the mainstage they had acts like: Prince, The Prodigy, Flogging Molly and many more. There were two rock/metal stages, with acts like Within Temptation, Sonata Arctica and Motorhead. A gigantic party arena was present for styles like house and trance, featuring artists like Kid Cudi and Zombie Nation.
Other stages included; regea, drum&bass, dubstep, folk, roma, country and many more, i can't even remember every stage, there were so many. And it's not just the music, the grounds are filled with lots of fun activities, from bungee jumping to playing tennis. We even participated in a huge game of living chess, And the food is just incredible, you name it, they have it.
One of the reasons why this festival has such an open and inviting atmosphere is the fact there are very little rules, ofcourse there are the obvious such as respecting eachother and eachothers property. But there are, for instance, no assigned campiung places. You just set up your tent wherever you want to. And that's where human nature kicks in, groups of tents will start to gather. They do have meeting points for different nations, so most French people will set up their tent along with the other Frenchies, this does seperate the camping grounds a bit, but you mix and match during the festival anyway.
And why stick to the festival ground? You are literaly in the middle of one of the oldest and most beautiful cities in al of Europe. Budapest is home to a lot of historic Roman public baths, and i can tell you, that's one of the best ways to relax in the morning. For the real sightseeing you can walk up to the old fortress of Buda, i can really recommend that, it was really a great experience. Taking a stroll to through the city and grab a bite to eat a very chique restaurent. A three course meal cost us just 15 euro's each, and it's as cheap throughout the city.
I could go on for hours about this awesome phenomenon, but i have other matters to tend to.
As a goodbye gift, i hope this will be most the awkward thing i'll see this year, found this when i went to the toilet saturday: